Satisfied Clients

3M
Ag Leader Technology
Alerus Financial
Alexandria Technical College
Allina Health
American Family Insurance
American Nat. Bank, Cushing, IA
Arizona Charlie's Casino Las Vega
Black Gold Potatoes
Blue Bunny Ice Cream
Brookings Municipal Utilities
Burgess Health Center
Burnet Realty
Cambria
Camden Physicians
Cargill
Casualty Insurance
Cedar Valley Chamber of Commerce
Centennial Oaks Country Club
CentraCare Health Foundation
Chamilia, Mpls
Choice Hotels
Wallnut Grove MN
Coughlan Companies
Dahlheimer Beverage
Deleware IA Cty Fair
Drew Pearson Co.
Elkhorn Valley Bank & Trust
El Riad Shrine, Sioux Falls SD
Erickson Marine
Famous Daves
Fargo ND Dental Asso.
Featherlight Industries
Figi's Inc.
First COOP Association
Fred Haar Co
GMAC RFC
Golden West Communications
Harrah's Casino, Council Bluffs, IA
Hartfiel Company
Hartley, IA Community Center
Heartland Express
Ho Chunk Casino, WI
Home Depot
Hormel House, Austin MN
HyVee Corporate
HyVee Stores
Identification Services
Innovative Systems, Mitchell SD


John Deere
Kellogg Snacks & Morning Foods
Land-O-Lakes
Life Touch Studios
Liv-inn Hotels
Loiseau Construction
Long Lines Communications
Manchester IA Cty Fair
Messerli & Kramer PA
Minnesota Ag Group, Inc.
Minnesota Medical Group
MN School Bus Owners Asso.
Monsanto
Mosaic Co.
Mystic Lake Casino, MN
New Cooperative Inc.
New Ulm Medical Centre
NHL Avalanche Game
Our Lady of Grace Catholic School
Ox-Cart Daze, Crookston MN
Panera Bread
Perishable Distributors of Iowa
Pfizer Animal Health
Polaris Industries
Prairie Meadows Racetrack & Casino
Prairies Edge Casino, MN
Pure Fishing
Roto-Rooter
Saint Paul Saints Baseball
Sam's Town Casino, Las Vegas
SD Pharmacists Assoc.
Sertoma Club, Minot ND
Sioux Falls Shriners
Somnomed
South Dakota Soybean Processors
Supply Management
The Beach Casino, Las Vegas
Twin Cities Marathon
Valley Fair Amusement Park
Warner's Stellian
Webb Financial
Wells Fargo Bank
Wells Fargo Mortgage
Wesendorf Mfg
Western Bank
Yamaha Motors
Yara Foods

Client Feedback: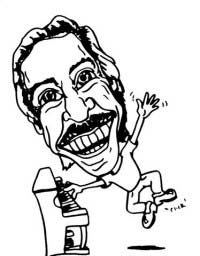 I want to thank you again for your entertainment on Friday night. Everyone really enjoyed listening to the music and singing and dancing along!

We are very appreciative of your service!
- Madeleine Reesnes, Marketing Specialist
Thank you so much for the amazing entertainment at our event. It was a success and heard nothing but great comments about the River Rats!

Thanks again and hope to see you again next year!
- Project Turnabout fundraiser
So much fun!

Exceeded my expectations!!
- Joan Olson March 4th, 2017 50th Birthday Party
They were working hard last night. Heck of a show. Highly recommended.
- G Svendahl
Thank you again for playing at our wedding in Biwabik Minnesota. Our guests thoroughly enjoyed your entertainment and were quick to express their appreciation for "not another boring wedding reception"! We were very happy with the service provided and your ability to "work" the crowd. Thank you!
Great Performance!

Great performers who are willing to work with you to make your life easier! Would highly recommend!
Paula Boehm
Reception September 16th, 2017
- Paula Boehm
Great, great show !!! Thank you !!!
Jesup IA Soccer Fundraiser 3/7/20
- K Havlic
We hired the River Rats for an ambulance fundraiser, and we were very pleased with their performance. It's been nearly a week since they were here, and people are still raving about how much fun they had. We had a special tribute planned for some very special ladies from our town, and they were more than willing to include it into their performance. If we decide to host dueling pianos again, River Rats will definitely be getting a call.
We purchased tickets for your show last night because we love pianists, and dueling pianists was an added bonus. We were amazed at your abilities on those two beautiful pianos. You two are very talented.
- Larry and Vivian
Fun for everyone!
River Rats put on a great show for us! It was work friendly and still a lot of fun.
Several of my coworkers have commented that it was the best holiday party we've had in recent years.
Great job!
Five Stars
- J Landucci
I enjoyed your show. Very entertaining. You are both amazing musicians and performers. Hats off to you both.
- Bob Schlief
Thank you so much for performing at our banquet last Friday. We loved having you there and we've been hearing from our team that they had a blast.
- Rhonda Erickson PROMOTIONS & EVENTS MANAGER, Midco
Thank you very much for the amazing show and helping us with our fundraiser.
We had a great crowd that raised money for our emergency scholorship fund.
Let's talk soon about a date for nest year.
- Stacie Penn
Just a quick note to say thanks being a part of the HealthEast event! Everybody had a blast and I appreciate your help in making this a success. I hope to work with you again on future events.

Thank you!

Jodi
- Jody Petrich, HealthEast
Floyd Valley Hospital hosted the River Rats Dueling Pianos for our annual employee banquet. Having only seen their 'bar' version (and this is a very conservative group) initially I was a little nervous. I must tell you that they were not good, they were FABULOUS!!!! Jim told me that they do a lot of corporate gigs and it would be family friendly. They really got the crowd involved and their music was great! Truly one of our best shows ever! Thanks for providing such wonderful entertainment.
Talk around the building these last couple days has been about Saturday night. All had a great time and enjoyed their evening!
Thanks again for the entertainment!!
- M Spofford @ Polk-Burnett Electric Cooperative
You have been amazing and I appreciate how quickly you get back to me with answers. It is so helpful when planning an event.
- Rhonda Erickson PROMOTIONS & EVENTS MANAGER
On Behalf of the Brookings Municipal Utilities/Swiftel and our EFP Committee, I wanted to thank you for the Wonderful performance you gave us.

I for one have never laughed so hard or had so much fun listening to the piano. I was very impressed how you could play just about any song on the fly, especially that Lady Gaga song and In-A-Gadda-Da-Vida.
We got a lot good comments last night. You guys did a good job, thank you!
- Tony, Waterloo IA
We received many positive remarks and compliments, so I know our staff had a great time! You and Cal played so many of our requests, and you kept a high energy level throughout the night, which kept our crowd involved and interested. You and Cal are extremely talented! We were very impressed by your musical abilities and the amount of songs you know.
The River Rats were a lot of fun and we've received several good reviews on their performance Friday evening.
- Twin City Fan & Blower
I am fortunate to have worked with Jim Steinworth to coordinate two appearances at GMAC-RFC within the last year. The first event was a holiday party for an audience of approximately 300 people; their musical talents, interactive comedy, and professionalism engaged the entire audience.

The second event was a winter party for the Human Resources group and their guests (approximately 60 people); again, they performed another great show for us that our associates and guests are still talking about. In fact, no one expected so much fun at a company function.

Considering their versatility and adaptability to work with small and large groups during different seasons, I would highly recommend them.
Positive comments from everyone that attended. They engaged the crowd and had fun with them. Thank you for a wonderful experience and night
- Kris Brandt : Wolsey Fire Dept. Fundraiser
We purchased tickets for your show last night because we love pianists, and dueling pianists was an added bonus. We were amazed at your abilities on those two beautiful pianos. You two are very talented.
- Larry and Vivian